It's not INNOVATION gamblING if you choose the right bets
Project Description
Situation
Client was a leading actor In the fast-paced microchip technology field. To sustain growth, It is crucial to create a rollout strategy for future launches by betting on the right opportunities several years in advance. But how when everything seems possible and stakes are too high?
Opportunity
Doing nothing and doing everything is not an option. So how  a company select and commit to the "right" technology bets is what will generate the needed  portfolio of products, robust enough to sustain business 5 years from now
Approach
By envisioning the future value of tomorrow's microchip technology "bets", like flip chip technology, we researched potential applications, mapped and quantified opportunity areas and then translated those findings into concrete product opportunities that would satisfy unmet needs in the market within the desired launch time frame.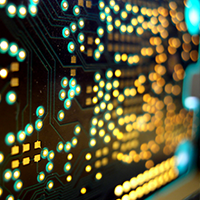 Which is faster? Technology or consumer trend?
Project Description
Situation
Several years ago there was not a clear segmentation between pre-paid and post-paid mobile service consumers. The client, a global network and device manufacturer had limited solutions on pre-paid billing and as consequence becoming less attractive to mobile providers.
Opportunity
Losing its market position with the mobile providers was not an option. Clients had howeve began looking for solutions that could fulfill the expectations of both pre-paid and post-paid consumers. The company needed to have a presence in both segments and they also needed to be on top of the end-consumer (mobile user) trends.
Approach
To jump the development path and leapfrog prevailing solutions by deploying a newly developed "convergent" technology. This solution was achieved by embedding a deeper understanding of the customer lifecycle into the development process and then applying those newly developed solutions to new product acquisitions, resulting in a truly integrated final product.