It's not a gamble if you choose the right bets
Project Description
Situation
In the fast-paced microchip technology field, it is crucial to create the rollout strategy for future launches by betting on the right opportunities several years in advance.
Opportunity
In an environment where everything seems possible, how does a company select and commit to the "right" technology bets to generate a robust portfolio of products that will launch 5 years from now?
Approach
By envisioning the future value of tomorrow's microchip technology "bets", like flip chip technology, we researched potential applications, mapped and quantified opportunity areas and then translated those findings into concrete product opportunities that would satisfy unmet needs in the market within the desired launch time frame.
Project Details
Client Bally
Date Date of Completion
Skills Branding, Web Design
View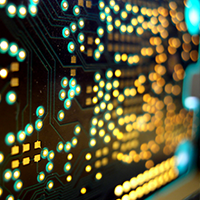 Project Feature
Vivamus ipsum velit, ullamcorper quis nibh non, molestie tempus sapien. Mauris ultrices, felis ut eleifend auctor, leo felis vehicula quam, ut accumsan augue nunc at nisl quis nibh non, molestie tempus sapien.